20 juin 2017
J'ai cousu avec plaisir ces 5 robes-salopettes pour mes demoiselles Teen Trends.
I sew with pleasure these 5 dresses for my Teen Trends.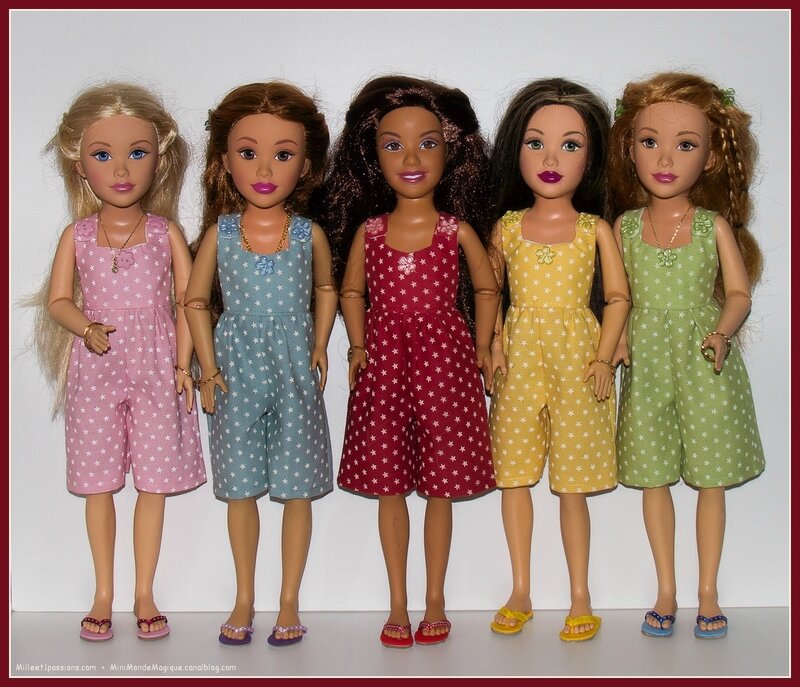 La poupée du centre (en rouge) n'est pas de la série Teen Trends de Mattel, mais de la série "Disney High School Music" ; toutefois le corps est identique, et j'ai ajouté cette jolie Gabriella car je trouvais que sa peau dorée complétait bien le groupe des 4 Teen Trends originales.
The center doll (in red) is not from Mattel's Teen Trends series, but from the "Disney High School Music" series ; however the body is identical, and I added this pretty Gabriella because I found that her golden skin complements the group of 4 original Teen Trends.