Voici Fiona qui portait fièrement le nouveau pull que je lui ai tricoté, pour faire son entrainement quotidien.
Here is Fiona who proudly wore the new sweater that I knit her, to do her daily training.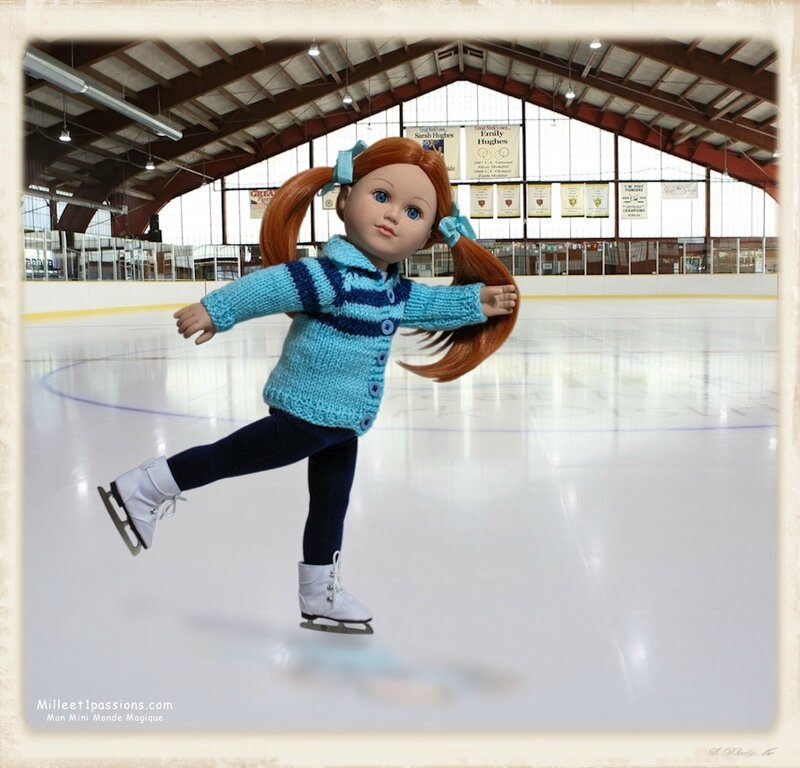 Fiona est une poupée My Life as à laquelle j'ai mis une perruque rousse.
Fiona is a My Life as doll with a redhair wig.
♥♥♥