Nous avons enfin eu une belle journée aujourd'hui (entre une tempête de neige qui s'est terminée hier, et une tempête de verglas qui arrive cette nuit !) : il fallait en profiter vite pour sortir s'aérer un peu.
J'ai vu Eireen et Callie-Ann passer devant mon objectif durant leur promenade ; je vous offre donc un peu de soleil sur la neige.
We finally had a nice day today (between a snowstorm that ended yesterday, and an ice storm that arrives tonight!): It was necessary to enjoy it quickly to go out a little aeration.
I saw Eireen and Callie-Ann pass in front of my lens during their walk ; so I offer you a little sun on the snow.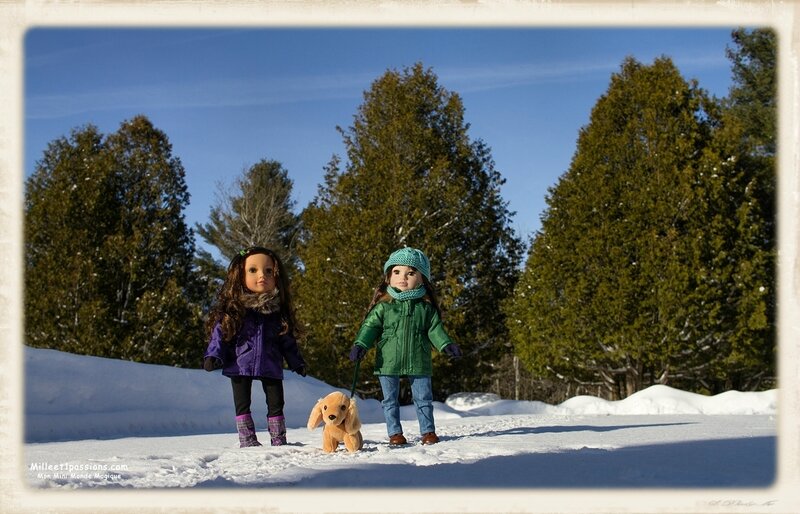 Pour voir l'image en taille réelle, cliquez ici : IMG_1150__cran ; puis encore une fois sur l'image qui s'affichera
To see the full size image, click here : IMG_1150__cran ; and then again on the image that will be displayed
D'autres petits amis se sont promenés aussi, vous les verrez demain à leur tour.
Other little friends have been walking too, you will see them tomorrow at their turn.
♥♥♥