Je voulais faire des cols à mes poupettes, je trouve que c'est mignon sur un pull... mais comme je suis un peu paresseuse (c'est surtout que j'ai beaucoup de poupées !), j'ai créé un fichier pour ma machine à broder, et voilà ce qu'elle a fait (presque) toute seule :
I wanted to make collars to my dolls, I think it's cute on a sweater ... but as I'm a little lazy (it's mostly that I have a lot of dolls!), I created a file for my embroidery machine, and that's what she did (almost) alone :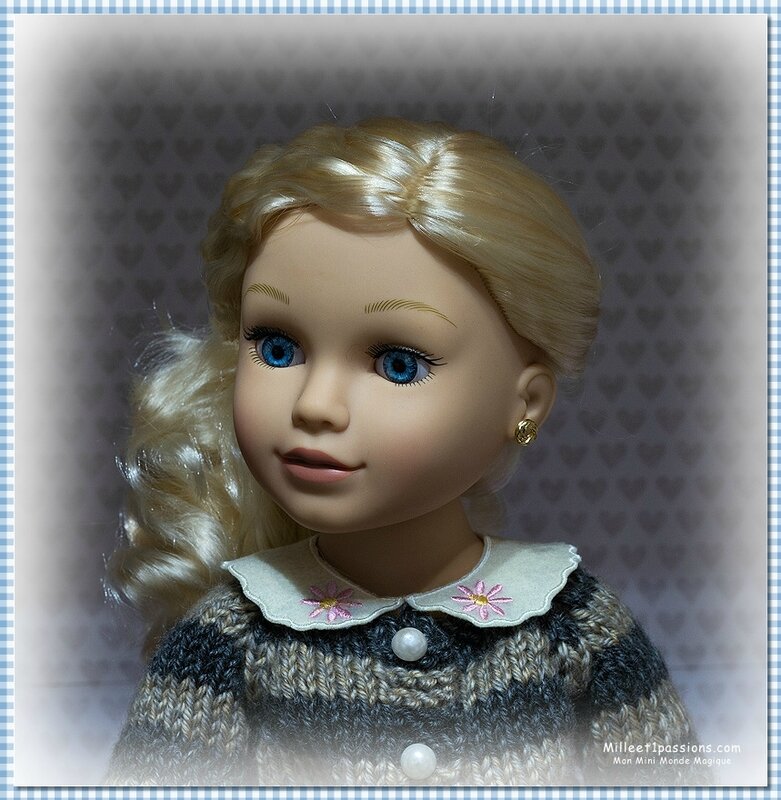 Il me reste maintenant à créer un petit motif décoratif différent pour chacune, ainsi que des finitions de col différentse, bourdon droit, festonné en coquilles, etc... ainsi que des cols à pointe.... à suivre !
Si le fichier vous intéresse dans le futur, il sera bientôt sur mon blog de broderie.
I now have to create a small different decorative designs for each, as well as different neck finishes, straight in satin stitches, scalloped in shells, etc ... as well as classic collars .... to follow!
If the file interests you in the future, it will soon be on my embroidery blog.
Cela va m'occuper à l'intérieur de la maison car vu les températures annoncées, je ne pense pas sortir faire des photos dehors cette semaine... non non non ! regardez : -24°C en pleine journée, ressenti - 33 !!
This will take me inside the house because given the temperatures announced, I do not think going out to take pictures outside this week ... no no no! look: -11,2°F in the middle of the day, felt - 27,4 !!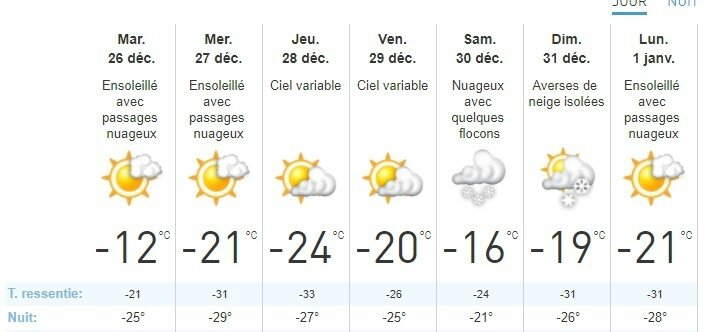 À bientôt, See you soon
♥♥♥