J'ai trouvé une perruque pour poupée American Girl en vente pour un tout petit prix ; je ne sais pas pourquoi, mais en la voyant, j'ai immédiatement pensé à Kelsey, et je me suis dit : "pourquoi pas ?".
Quand je l'ai reçue, je lui ai essayée et j'ai adoré le résultat.
Du coup, Kelsey auburn est devenue Kelly blonde (pas de regrets car j'ai une autre Kelsey).
I found an American Girl doll wig on sale for a very small price ; I do not know why, but seeing it, I immediately thought about Kelsey, and I thought : "Why not?"
When I received it, I tried it and I loved the result.
Suddenly, auburn Kelsey became Kelly blonde (no regrets because I have another Kelsey).
J'ai eu envie de lui donner un style un peu différent : vous l'avez peut-être remarqué, la plupart de mes filles sont habillées comme moi, c'est à dire en jeans ou en leggins, alors je lui ai fait une jupe, un collant, un gilet assorti, et je lui ai mis des petites chaussures sages.
I wanted to give her a style a little different: you may have noticed, most of my girls are dressed like me, ie in jeans or leggings, so I made her a skirt, a tights, a matching waistcoat, and I put her some nice varnished little shoes.
Version modifiée Kelly :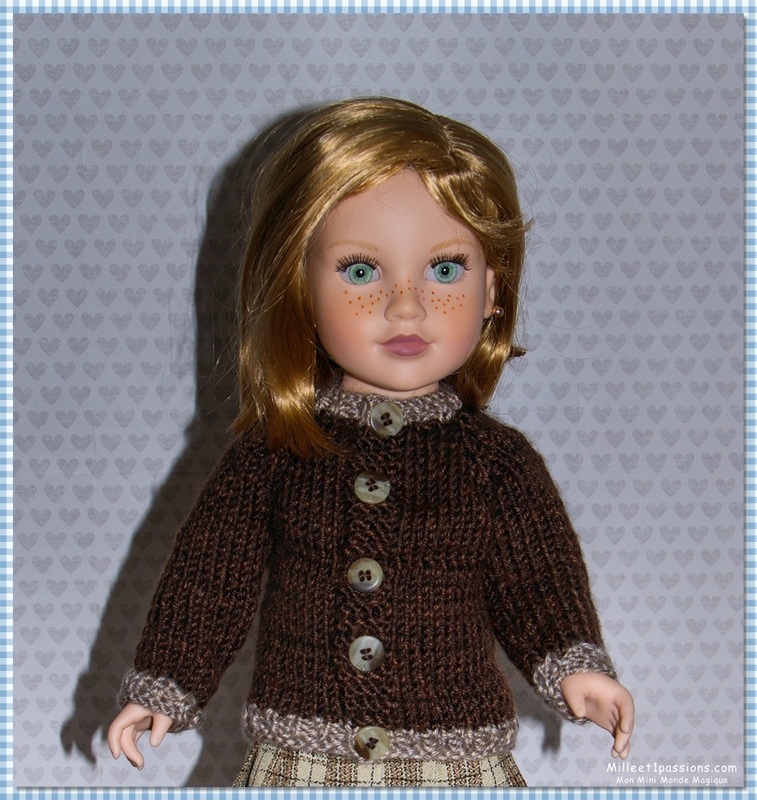 Version originale Kelsey :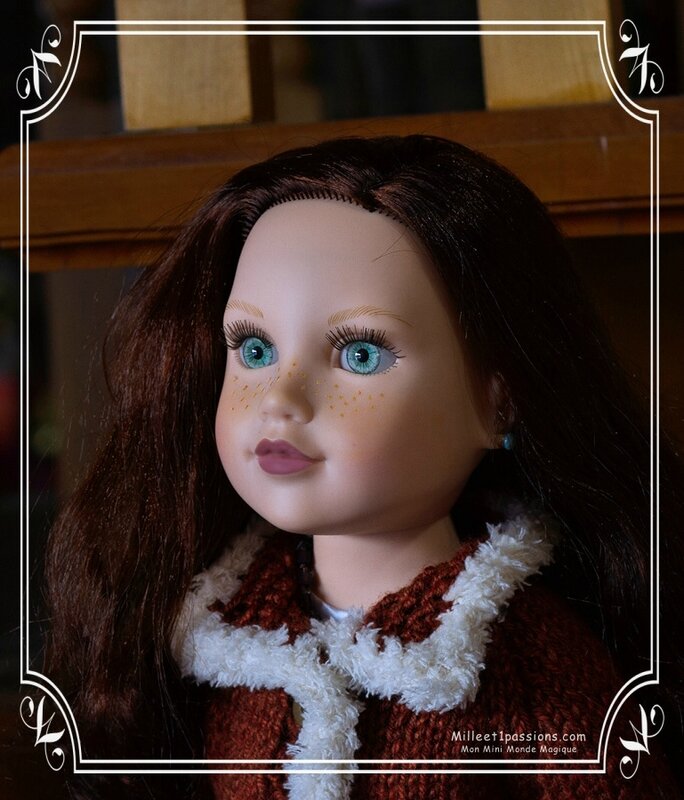 N'est-ce pas incroyable comme une couleur de cheveux peut changer une personne ?
Is not it amazing how a hair color can change someone ?
Joyeux Noël encore, Merry Christmas again,
♥♥♥