Il faisait chaud et orageux, et pendant que Colin se dépéchait d'aller passer la tondeuse avant la pluie, les femmes paressaient en attendant d'aller préparer les repas.
Tatiana surveillait les enfants qui étaient dans la piscine. Opale, le labrador de Candice voulait y aller aussi, alors les enfants ont voulu mettre une bouée autour de son cou pour qu'elle ne risque pas de se noyer si elle sautait dans la piscine avec eux !
It was hot and stormy, and while Colin was hurrying to pass the lawnmower before the rain, the women were lazing waiting to go and prepare the meals.
Tatiana was watching the children in the pool. Opale, Candice's labrador wanted to go too, so the kids wanted to put a buoy around her neck so she would not risk drowning if she jumped in the pool with them !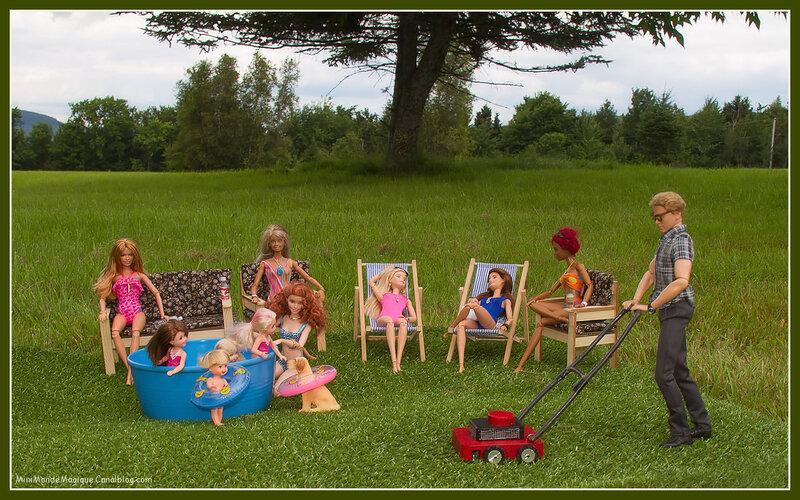 J'ai acheté un morceau de moquette "gazon", c'est nettement mieux que le carton gazon pour l'effet des photos.
I bought a piece of carpet "grass", it is much better than cardboard-lawn for the effect of photos.