Quand Mattel a cessé de distribuer la gamme des Teen Trends en 2005, ils avaient juste prévu d'ajouter une poupée de type asiatique. La promotion a été faite, mais elle n'a jamais été mise en vente, la gamme ayant été arrêtée à ce moment là. Cette poupée s'appelait Rayna.
When Mattel stopped distributing the Teen Trends range in 2005, they had just planned to add an Asian-style doll. The promotion was made, but it was never put on sale, the range having been stopped at that time. This doll was called Rayna.
Je trouvais qu'elle manquait à ma série de 5 poupées, blonde, brune, rousse, chatain, et noire, il me semblait évident qu'une asiatique complèterait honorablement la réprésentation des femmes qui composent notre monde.
I thought she was missing my doll series, blonde, brunette, red, black, and black, it seemed obvious to me that an Asian woman would honorably complete the representation of the women who make up our world.
Alors j'ai acheté une autre poupée (Kianna), et je l'ai transformée : teinture de cheveux en noir intense, modification de la couleur (noisette au lieu de vert) et forme des yeux (suppression des cils et pli de paupière), et voilà le résultat : Violette a rejoint le groupe.
So I bought another doll (Kianna), and I transformed it: dyeing hair in intense black, changing the color (hazelnut instead of green) and shaping the eyes (eyelash removal and eyeliner) , and here is the result: Violette joined the group.
J'ai d'abord utilisé ceci / I first used this: :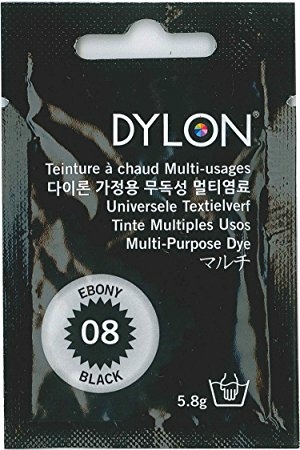 (le sachet complet dans 500 ml d'eau très chaude + 30 g de sel ; trempage des cheveux durant 20 minutes, puis rinçage jusqu'à ce que l'eau soit claire - Complete bag in 500 ml of very hot water + 30 g of salt, soak the hair for 20 minutes, then rinse until the water is clear).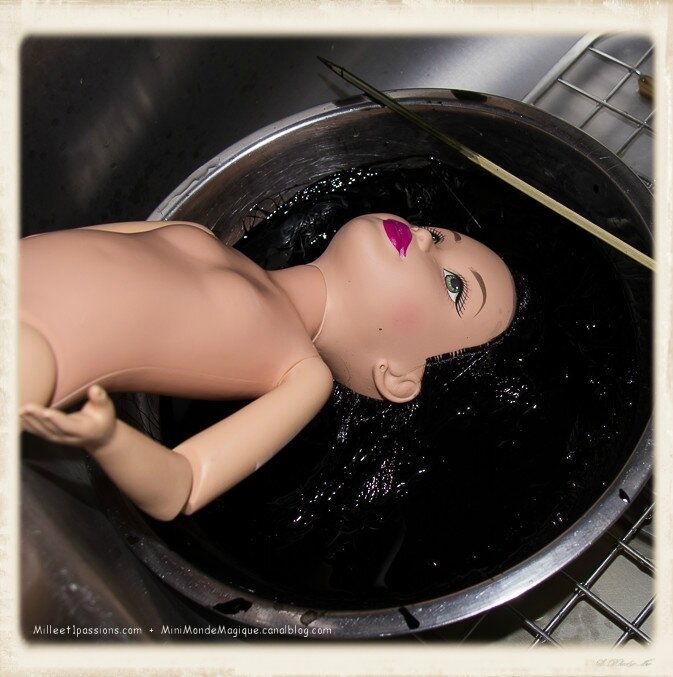 Peinture des yeux en noisette et des lèvres en rouge orangé / Painting of eyes in hazelnut and lips in orange red :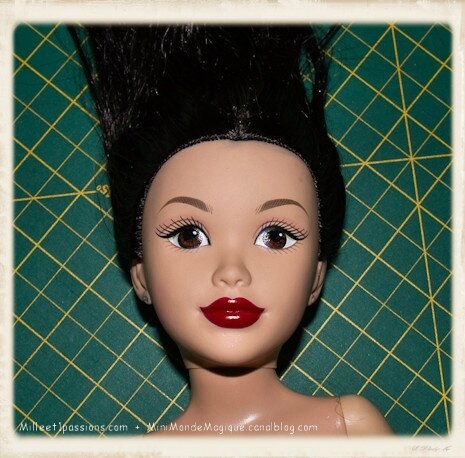 Finalement, suppression des cils / Finally, eyelash removal :
Pour comparer, voici Kianna en version normale à gauche, et en version modifiée asiatique à droite / To compare, here is Kianna in normal version to the left, and in modified version Asia to the right :
Je lui ai cousu une robe identique aux autres, fait des tongs, mis des bijoux, et voilà mon groupe au complet : / I sewed him a dress identical to the others, made flip-flops, put jewelry, and here is my group in full::