En été, Candice aime aller faire les courses à vélo.
In summer, Candice likes to go shopping by bike.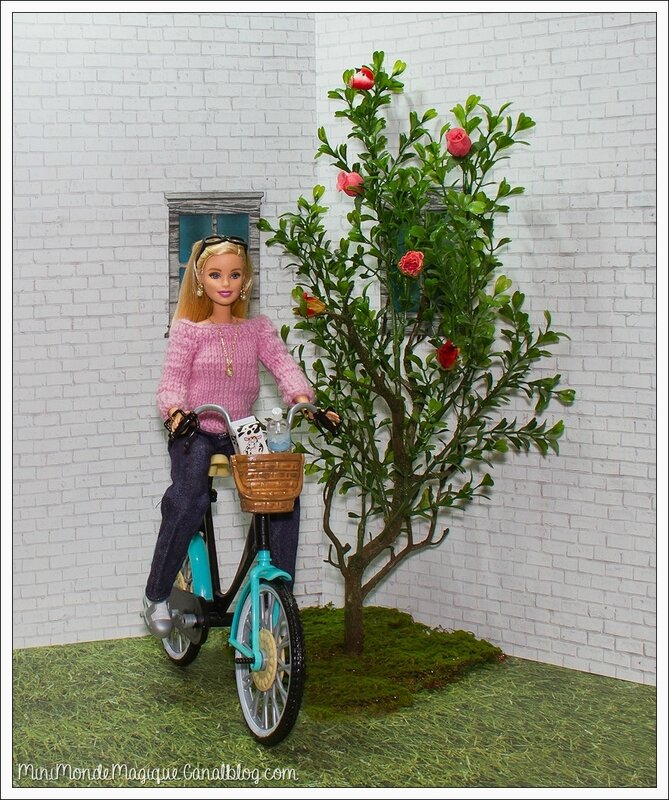 Le vélo original était..... spécial : rose et turquoise :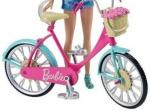 j'ai peint les parties roses en noir, ajouté de flancs blancs sur les pneus, et repeint le panier pour lui donner un aspect de rotin plus réaliste. Méthode sur mon blog principal, ici : http://www.milleet1passions.com/archives/2017/03/12/35036904.html
The original bike was ..... special: pink and turquoise ; I painted the pink parts in black, added white flanks on the tires, and repainted the basket to give it a more realistic rattan look.