Nina a rencontré Bill McLeod parce qu'elle adore l'équitation, elle en fait depuis des années dans le ranch de Bill. En voici la preuve : je l'ai surprise cet après-midi ! pourtant il ne faisait pas chaud, croyez-moi, un bon -7°C venteux, avec un ressenti de -15°... mais apparemment Nina n'est pas frileuse !
Nina met Bill McLeod because she loves riding, she has been doing it for years on Bill's ranch. Here is the proof : I surprised her this afternoon ! Yet it was not warm, believe me, a good 19 ° F windy, with a feeling of 5°F ... but apparently Nina is not chilly !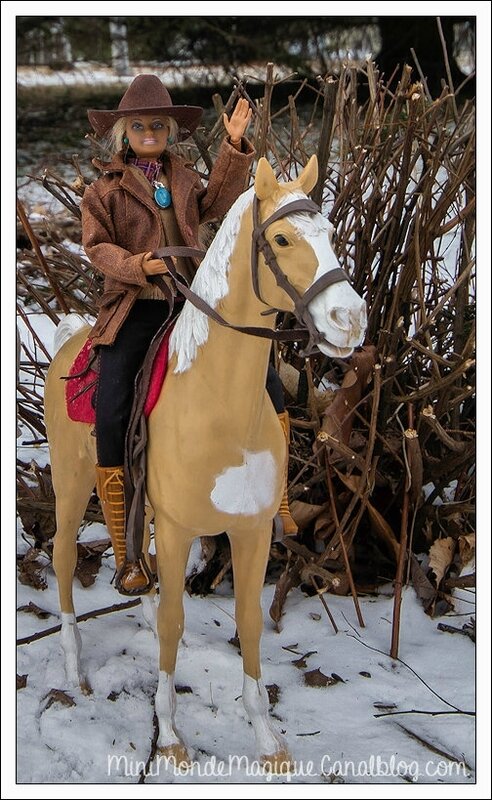 Nina a un corps de Barbie Made to Move (Fitness), ce qui lui permet de prendre la posture normale d'une cavalière.
Nina has a body of Barbie Made to Move (Fitness), which allows her to take the normal posture of a rider.
Photo en 1920 pixels pour fond d'écran ici / picture in 1920 pixel for screeensaver here :
https://www.flickr.com/photos/mini-monde-magique-guyloup/33307472926/in/datetaken-public/